How To Choose A Gift For Your Loved One For Valentine's Day
Valentine's Day can be an expensive and time-consuming holiday for many individuals. For most of us, the bill for buying gifts for our loved ones can end up being a lot more than the original purchase price. While you may be tempted to skip this year, there are some great gift ideas for those you love that won't break the bank. Before you head out to the store, make a list of the people you want to buy gifts for.
Then, choose a gift based on their interests and how much they love that holiday. Knowing this information will help you choose gifts that are special and meaningful. It's important to remember that Valentine's Day is not just about love. It's also about romance, passion, and sensuality. The timing of the holiday isn't arbitrary.

Know Your Loved One's Personality

Valentine's Day is fast approaching, which means that gift shopping is quickly becoming a priority for many people. In fact, this holiday is so important that it has become a tradition on its own, with millions of dollars being spent on gifts every year. You can't just buy a gift for your loved one. You have to find the perfect gift for them, which is something that is unique and special.

You should also get something that is appropriate for their age or personality. This Valentine's Day guide will teach you how to choose a gift for your loved one. What is the best way on how to get a gift that your loved one will like? With the chaos of this holiday, you want to make sure that you get something that your loved one will like.
Take your time to find the perfect gift
There are many people who love and care for their loved ones. They have this special bond that makes them feel proud of them and they would do anything to keep the love they feel. Even if they are away from each other, they always wish to see their loved ones happy and well. There are many people who have a special day in their lives. Things that make them feel special would be the gifts they give to their loved ones on the big day.

However, there are some people who take this special occasion so seriously that they will never stop thinking about what gifts are good for the occasion. We are all aware that Valentine's Day is approaching. It is the day for us to show our love and care for the people we care about.
Give something your recipient can use.
The perfect gift is the one that will make your recipient smile and get them excited. It's the one that they will love to receive on the day they love the most. And while it's important to choose something that your loved one would like, it's also important to consider what they can use. Most gifts are meant to be used on a day by day basis. If you're looking for something special, you may want to consider picking up one of those gift cards that they can use at a store they like and use it on a one-time basis.
Top 5 Gifts For Valentine's Day
1. Diffusers
Setting a romantic ambiance inside your home doesn't always mean a candle lit dinner. The enticing aroma of a diffuser is good enough to relax you mind on a special occasion such as Valentine's Day. Love is truly in the air when you add some romantic music to the background. You can find amazing diffusers here.

2. Plush Toys
Who says plush toys are only for kids? Even adults can have them too! They're therapeutic and they make a great sleeping buddy. From stuffed animals to cartoon characters, you'll never run out of great options. Want to shop for super cute plush toys? Check our great products here.
3. Bags
Looking for gifts for her? Why not choose some stylish bags that go well with her OOTD. Bags always complete an outfit. There are many types of bags to choose from: tote, clutch, body bag, shoulder bag and much more. You can find fashionable bags here.
4. Wallets
If you're going to purchase bags as gifts, don't forget to include a wallet too. Wallets are women's must-have item. It might be way smaller than a bag but it can carry you valuables around. Checkout our wallets here.
5. Bottles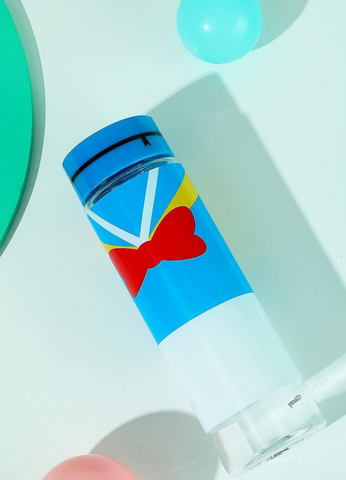 Another great gift you can give to your special someone is something they can use everyday. Bottles are a great option. Whether they like drinking tea or coffee, a stylish bottle will make any beverage taste better. Find bottles from Miniso's awesome collection
here
.